Complete solution for Internet billing, download limiting, time and bandwidth management, ISP billing, hotel Internet, free WiFi.


Instant HotSpot – FULL revenue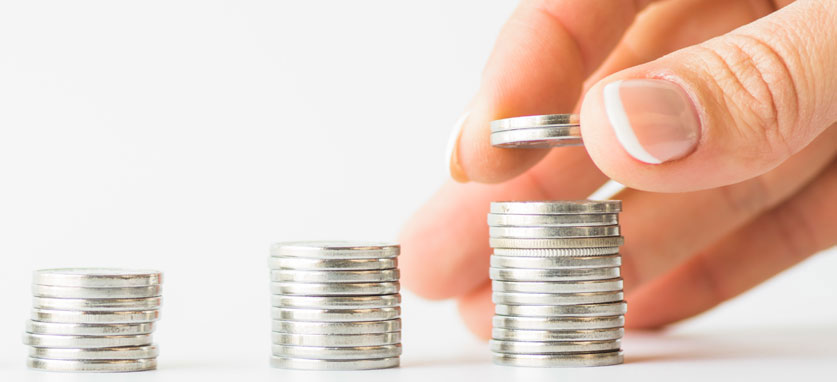 FULL revenue goes to you!
To be a true leader in any modern and successful business branch today, you have to be effective and efficient.
Best way to achieve this stadium is to have full control of your resources and also have excellent management of your firm and business in whole.
Antamedia HotSpot solution will require just a couple of minutes of your precious time at work and will not need any special and expensive hardware usually one has to wait for weeks to receive.
Furthermore, the fact that Antamedia HotSpot software provides you full management and control of your business in this way is very important part of one easy and instant setup.
The most important, we do not take any commission after initial payment – FULL revenue goes to you!
What is required? Where to start?
For the creation of instant HotSpot things required are Internet access and a computer acting as a gateway in the network for your customers. You will need to have two network cards on the computer able to configure it as a gateway on the network.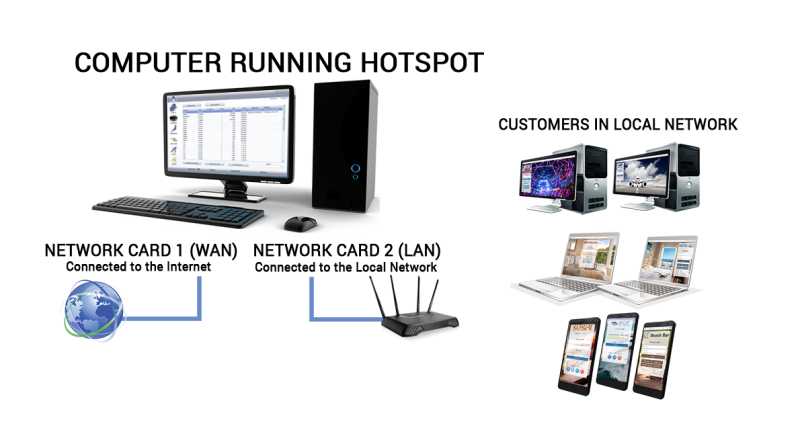 Based on the Windows OS, you already have on your computer, you will enable Internet Connection Sharing or set Routing and Remote Access on the network card used for communication with the Internet.
Download and install the latest version of the HotSpot software on your gateway computer and select a network card from HotSpot software over which your future customers will access your computer.
Antamedia WiFi HotSpot software does not require any particular specific hardware use. This gives you freedom of choice and the possibility to use any of the hardware you maybe already have (switch, access point or router). To successfully finish the creation of instant HotSpot you have to configure hardware to see your computer as a gateway on the network. After this, everyone connected to your network will get HotSpot login page loaded in the browser upon request for any URL. Now when you are up and running, let us deal with the management options provided from HotSpot software.
Depending on your business size you may want to set access privileges to your software. Create Employee type of access accounts for the software to avoid employee modification over the setup and also to allow monitoring employee actions over the software while you are not present.
Administrator only has an access to the software setup panel.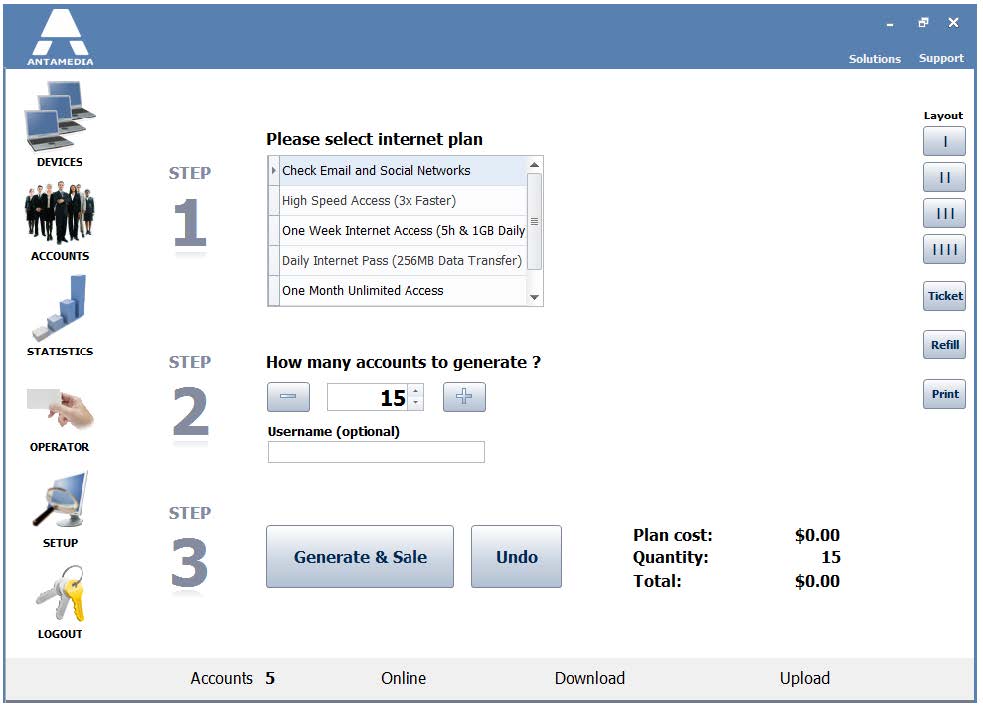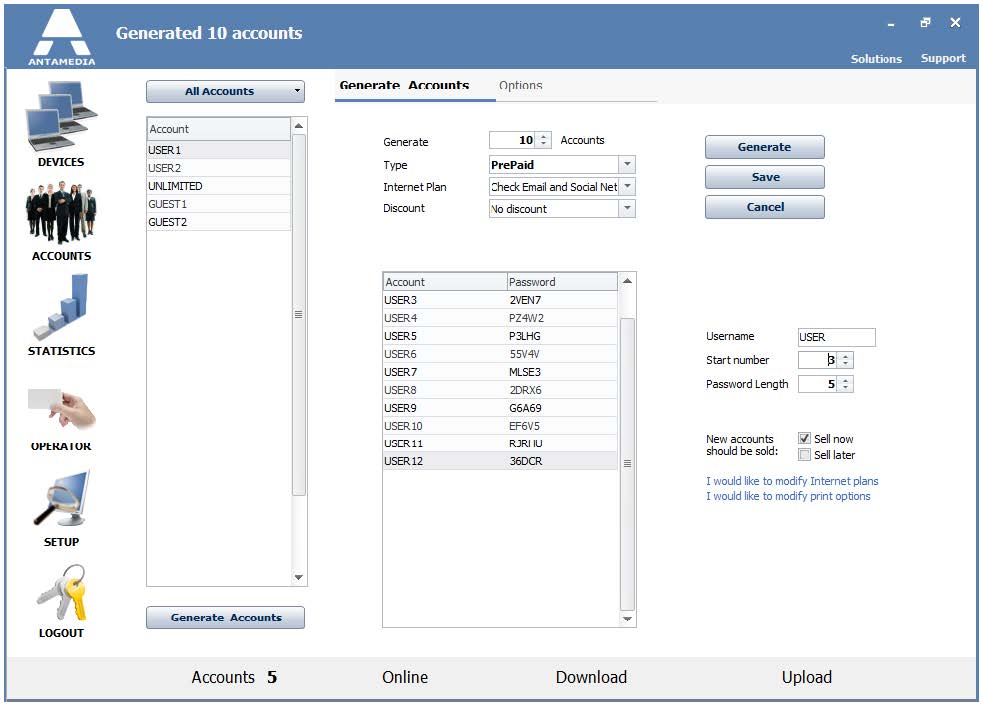 Working with accounts is very easy.
Once a customer has HotSpot login page into the browser, he-she will need to enter valid Username and Password.
After successful hotspot login, customer session will be limited by the account properties used for the creation of the account.
Hotspot will share your internet connection amongst your customers, meaning all Internet activity can be channeled through a single and easily controlled gateway.
In case your customer wants to use your HotSpot and does not have an account, he or she will be able to buy one by using Sign Up link from the Login page.
If you select to use this type of account creation, you will not need your staff to sell the tickets.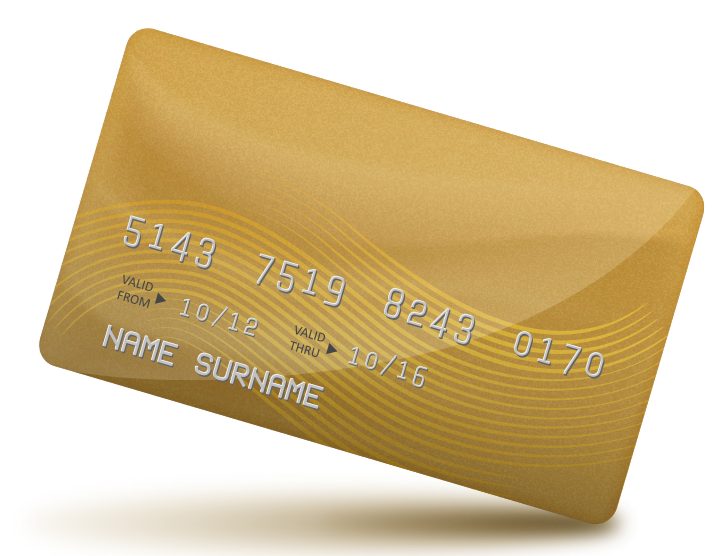 A single easy-to-use setup interface enables transaction processing with any Major Internet Payment Gateway including PayPal. Payment process is completely automated and any customer is able to choose own username, password and pricing plan (like 1 Hour Internet time or one month unlimited access).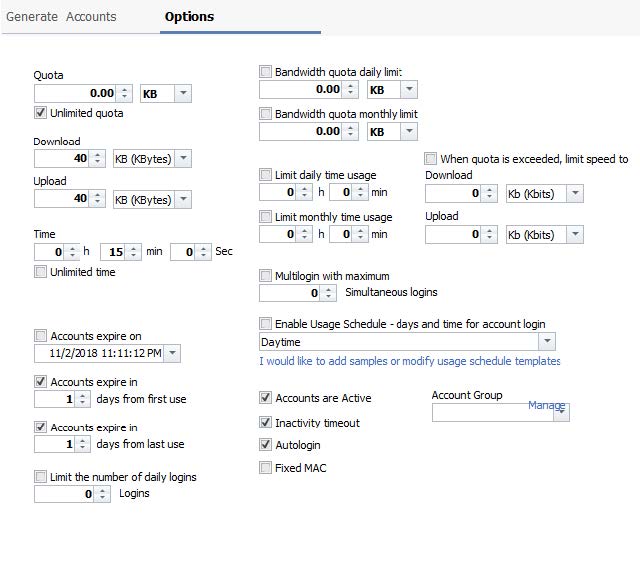 Before you create your customers accounts, be sure you configure pricing plans that define account properties.
Set different description for each of your pricing plans and configure them to reflect standard needs from your customers like time interval on the account, expire date, bandwidth upload & download quota and price are.
When your customer runs out of time, extra minutes or hours can be added to that already present account, the same applies for bandwidth matter.
Additional MBytes are specifies in blocks like 1 MB cost $1.00, 5 MB cost $3.00 etc. Bandwidth limit is configured in Kb/s for each user account separately and represents the speed of customer connection to the Internet.
You can sell high bandwidth accounts for additional fee or save more bandwidth for VIP customers. If your customer uses bandwidth quota and still has time left, additional bandwidth can be ordered. Bandwidth quota is configured in Mbytes for every account and represents total amount of traffic available to customer.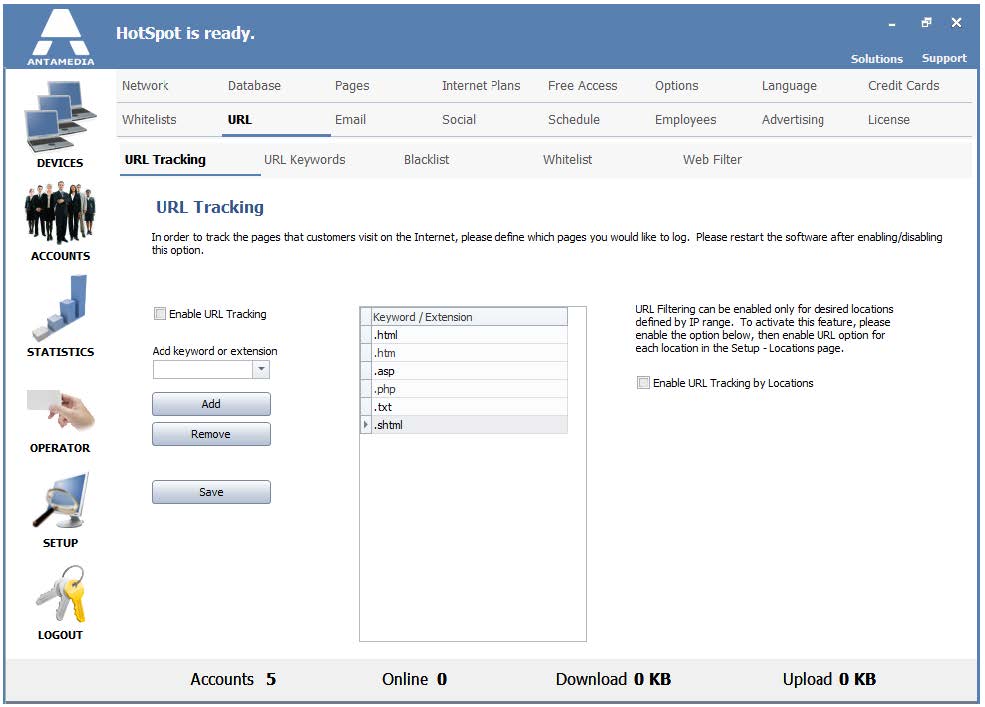 Depending on your needs, you have an ability to create the log of all URL addresses that customers visit together with their username, IP, date and time, and even the notification if the access was allowed or blocked.
Very useful option to see what exactly you need to set in the URL filtering if you want to block the access to some sites by using keywords.
Beside those basic management features, HotSpot WiFi billing provides you wide range of options that will help you in the control of time and bandwidth usage from wired and wireless computers of the network.
Antamedia Help & Support Center